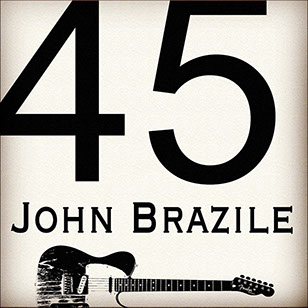 1. When I Did You Wrong
2. So Help Me God
3. Laugh Out Loud
4. Growing Old
5. 'Til The Light Appears
6. Critical Condition
7. You Remembered
8. Thanks For Nothin'
9. Proof
10. Her Second Husband
Last night I let my temper get the best of me
Last night I said some things I really didn't mean
I don't know how it started or how we got to be
screaming at each other in front of our whole family
I walked out into the parking lot
said "I'm never coming back again so help me God"
So, help me, God. Help me to change
Help me take back the words that caused her so much pain
I need more than a little heavenly grace
to put these broken pieces back into their place
and I swear I'll never ever break her heart
So help me God
I broke down and allowed myself to feel the shame
of everything I've done and it's more than I can take
So, help me, God. Help me to change
Help me take back the words that caused her so much pain
I need more than a little heavenly grace
to put these broken pieces back into their place
So, help me, God. Help me to live
in the selfless, giving way that your son Jesus did
I need more than logic, more than store-bought grace
to put these broken pieces back into their place
and I swear I'll never ever break her heart
So help me God
So, help me, God
I knew our love was real when I looked up
from the dirty place where I'd thrown up
You took commitment that had always been enough
to a level that was over and above
Told me "the worst is over" even though you know we're
just getting over the hill on the devil's rollercoaster
I was so grateful that you'd lie like that to me
first tear in years come rolling down my cheek
While all the hipsters down in Nashville and Brooklyn sing "Ooh, ooh, ooh, ooh"
I'm thinking. I'm thinking
What got me here won't work no more. I'm clinging to the spinning floor
I've had a change of heart. I need a hand to hold. I need a better plan than never growing old
We used to spend our parents cash like it was earned
We flaunted beauty that we did nothing to deserve
We marked our bodies with a longing to belong
The ink was permanent, the skin was not
But this past year hit me like a slamming door
It, like, literally knocked me flat on the floor
and now there's aches and pains where there wasn't before
and history says "brace for more"
Tonight on 6th in Austin, we're just like children singing "Ooh, ooh"
but I'm thinking. I'm thinking
What got me here won't work no more and faith is a revolving door
I had a change of heart. I need a hand to hold. I need a better plan than never growing old
Come on, come on, come on
You said "my hair is graying and my memory's growing mold
I went from tiny to the tallest at the table
You're not the only one who's staring down the bull
Let's raise our glasses like we did when they were full"
I need a better plan than never growing old
I need a better plan than never growing old
I need a better plan than never growing old
I need a better plan than never growing old
Bio From the time:
John Brazile, 35, is a singer-songwriter from Worcester, MA whose influences include John Mellencamp, Bruce Springsteen, U2 and Eric Church.
The father of five is currently looking forward to his ninth summer as the in-house musician at Ballard's Beach Resort on Block Island, RI.
John's new album is entitled, 45. The follow-up to his previous album, 33, is a penitent and often sorrowful collection of regrets and meditations tinged with elements of Country, Rock and Pop.
"Growing Old" is the title of the newest single from 45.